If your company is not based in the UK, you can still subscribe if you are based in one of the authorised countries on our list.
To find out if your company is eligible, connect to Twenga Solutions and click on "Subscribe today".
Here, you can view accepted countries under "Campaign country".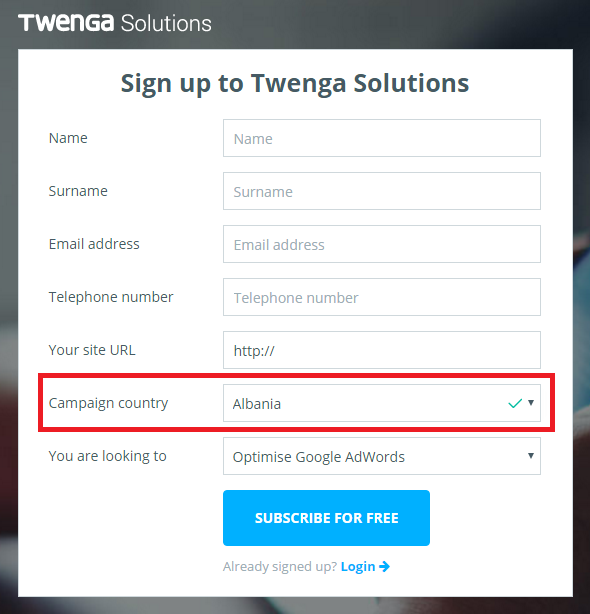 If your country is on the list, you are eligible to open an account with Twenga Solutions.
Please note: This list is available for information purposes only. The "Campaign country" field should indicate in which country you would like to display campaigns. You can then provide details about your company and precise in which country your company is based.
For example: An Albanian company wants to display campaigns in Spain. Albania is on the drop-down list, so the company can create a Twenga Solutions account. The campaign country is "Spain" while the company country is "Albania".